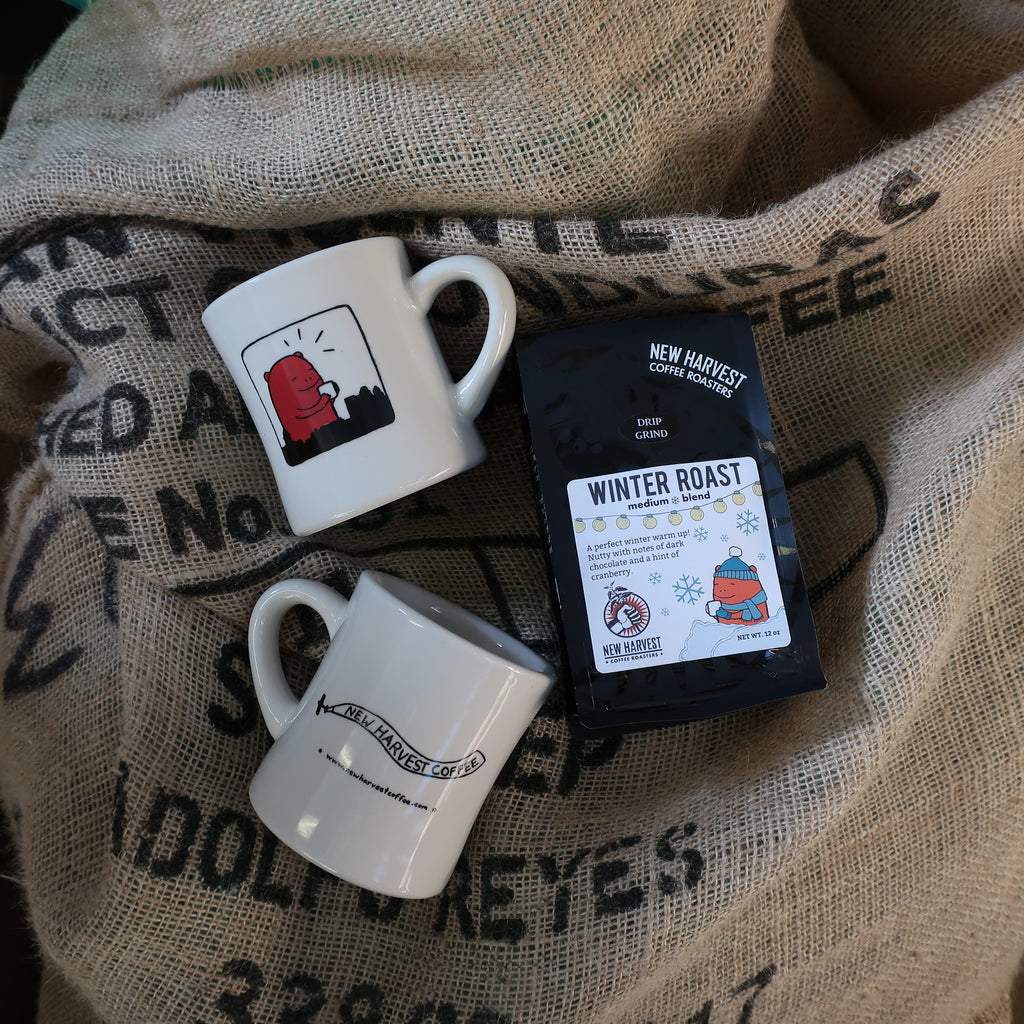 Double Happiness Gift Box
Details
Gift Box:
One 12 oz. bag of your choice of a New Harvest coffee blend and TWO New Harvest mugs.
About this box
These monsters are red,
Their coffee is brown,
When hearts are united
There's nary a frown.
Mazel tov!
If there are sentiments you wish to include in the package, please type them in the comments section when you check out!
(Of course, if you just want two mugs, that's perfectly valid, too. Sorry to be pressuring you to settle down.)
You May Also Like
Free Shipping for orders over $75.
Press the tab key to access the content

Press the tab key to access the content

Press the tab key to access the content

Press the tab key to access the content
Back to top