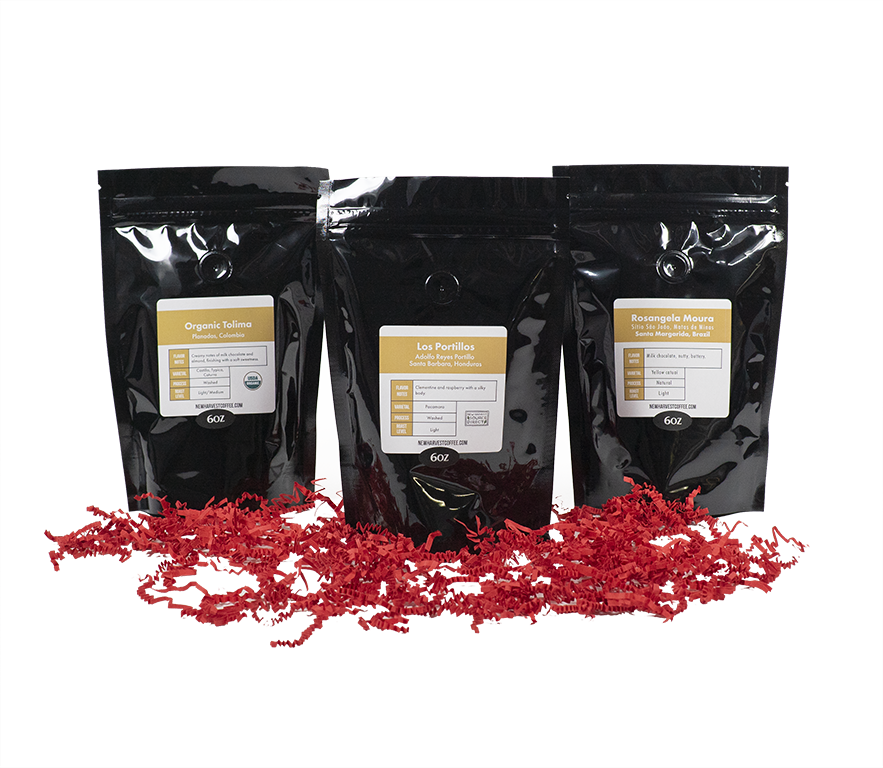 Latin America Sampler
Details
Gift Box:
Three single origin coffees selected from our best Central and South American roasts.
About these coffees
Explore Latin American coffees. Different soils, weather, and methods of processing the coffee cherries all leave their stamp on the final product. Compare and contrast, but no essay required. Each bag is 6 oz. (Final contents will depend on the newest harvests we have in, not necessarily those pictured.)
You May Also Like
Free Shipping for orders over $75.
Press the tab key to access the content

Press the tab key to access the content

Press the tab key to access the content

Press the tab key to access the content
Back to top