Where We're Coming From
Great is Our Ground Rule
Flavor, consistency, preparation, transparency. A great cup of coffee shouldn't be an occasional treat. We'll do as much of the work as we can to get a great cup in your hand every morning. If our monster was sentient, we'd even send them to your kitchen to tackle that last step.
What We Care About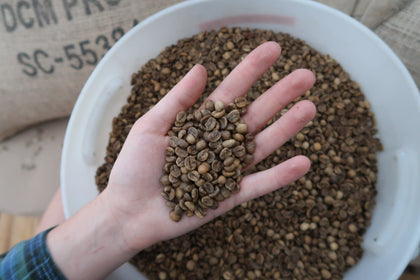 THE COFFEE
Thousands of Hours in Every Cup
New Harvest was founded in 2000 by Rik Kleinfeldt and Paula Anderson with the intent of making great coffee accessible to real people. Originally located in a drafty shed on the site of the old Washburn Wire factory in Rumford, Rhode Island, New Harvest then called Pawtucket's Hope Artiste Village home. In May of 2021, New Harvest moved to the eco-friendly Farm Fresh Food Hub in Providence. We honor the hard work of the many people who tended and processed our beans through careful roasting and faithfully cupping our coffee with our team.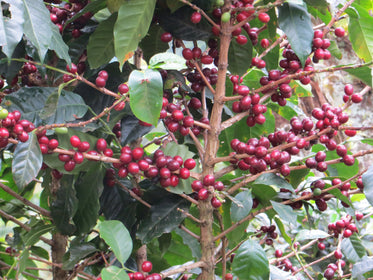 SUSTAINABILITY
A Different Way
We started building our Source Direct program in 2007 and travel yearly to coffee farms in South and Central America. We carefully source our coffees from partners we trust and directly from farmers. Our Source Direct program allows us to personally work with producers to ensure the best outcome for the producer, the roaster, the brewer, and all of our communities. We always pay at least 20% above the Fair Trade minimum for our direct trade coffee and often more than double for direct trade specialty microlots.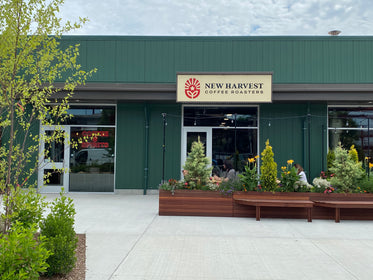 OUR CUSTOMERS
Our Coffee in Action
Our roastery is open to the public and our coffee is for sale by the bag and cup at Coffee & Spirits, our onsite café. New Harvest blends are also available throughout the region at Whole Foods Markets, at our wonderful wholesale partners, and via mail order. In addition, we offer classes and tastings for the home brewer as well as the pro barista. For brewing guidance at home, visit our Make Coffee page.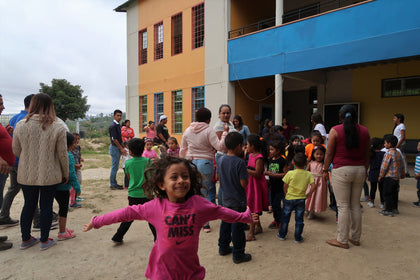 THE Community
Giving Back
New Harvest is committed to its communities. Through our Source Direct program, we are able to give back to the coffee community at origin. As a family-owned business, we are also focused on our local community. We donate to and host fundraisers throughout the year for non-profits with a particular focus on teens, literacy, women's health, and the arts.
Contact