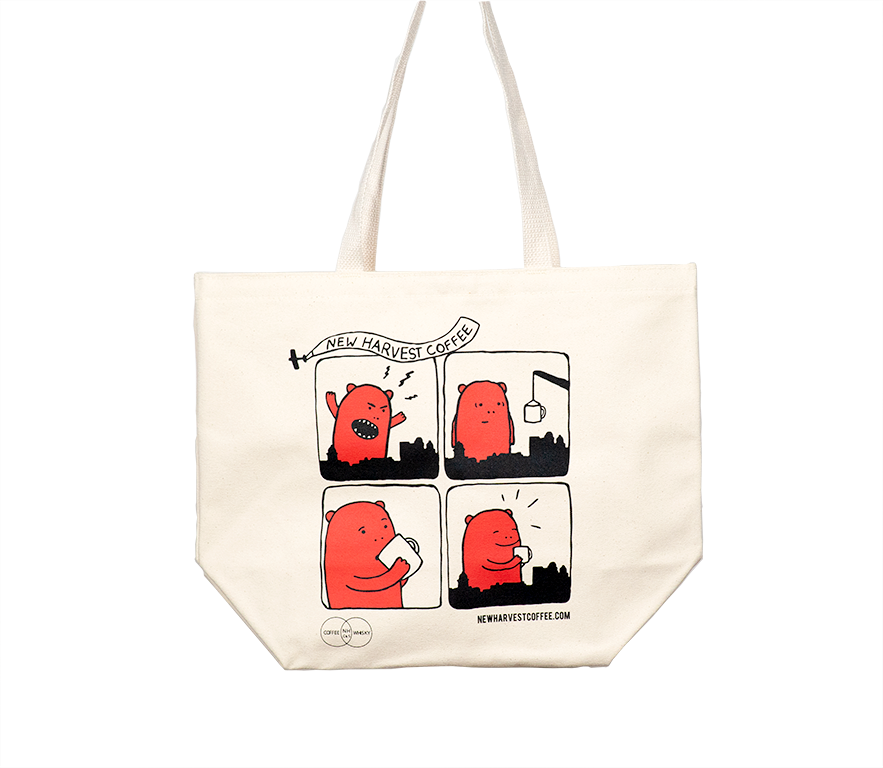 Monster Tote Bag
Details
Coffee Gifts:
Another original design by our friend, graphic novelist 
Melissa Mendes
. This time, Monster is on the loose and about to destroy our fair city. Luckily, a freshly brewed cup of New Harvest Coffee saves the day, phew!
About
These roomy, practically indestructible totes are perfect for a run to the farmers market or a day at the beach. They are manufactured by Enviro-Tote, a woman-owned company in Londonderry, New Hampshire. 
You May Also Like
Free Shipping for orders over $75.
Press the tab key to access the content

Press the tab key to access the content
Back to top