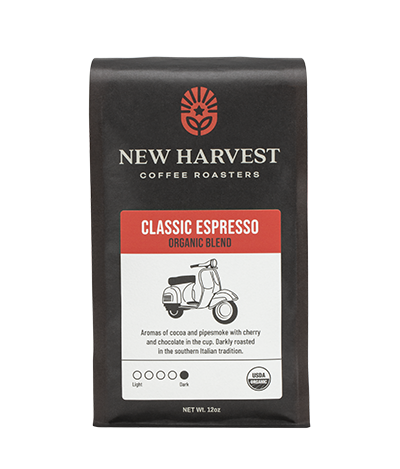 Organic Classic Espresso
Details
Blend
Flavor Notes: Aromas of cocoa and pipesmoke with cherry and chocolate in the cup. Darkly roasted in the southern Italian tradition. 

Designations: Organic
Components: Guatemala La Voz 


About this Blend
La Voz que Clama en el Desierto means "the voice that cries in the desert", possibly the most poetic cooperative name we've encountered. La Voz cooperative is located in the Western Highlands of Guatemala. The fertile volcanic soils and rich shade tree canopy help produce some of the best, most distinctively flavored coffees in the world.
La Voz has about 161 farmer members, 61 of whom are women. Coffee cherries are carried to the La Voz depulping mill and dried on patios. Their fermentation tanks were recently tiled.
La Voz has been certified Organic since 1992.
You May Also Like
Free Shipping for orders over $75.
Press the tab key to access the content

Press the tab key to access the content

Press the tab key to access the content

Press the tab key to access the content
Back to top